Obi-wan Kenobi
Luke Skywalker
Avi Kaplan [Pentatonix]
Kevin Olusula [Pentatonix]
Kirstin Maldonado [Pentatonix]
Mitch Grassi [Pentatonix]
Scott Hoying [Pentatonix]
Ellen Ripley
General Leia Organa
Devon Aoki [2017]
Emma Watson
Dorothy Martin
Alicia Keys [2017]
Lzzy Hale
Lady Gaga [2017]
Yaremorti
Eiserne Frau
Killswitch Queen [2017]
Erika Sanada
Sia
Charlie Puth
Taylor Momsen
Philip De Franco
Harley Quinn
Joker
Ellen Ripley
Will Shahan
Greg Saniatan
Sean Fujiyoshi
Derrick Dereleek
Ryan Higa
Darth Vader, Dark leader of the stars
Kylo Ren
Han Solo
Luke Skywalker
Poe Dameron
Finn, First Order traitor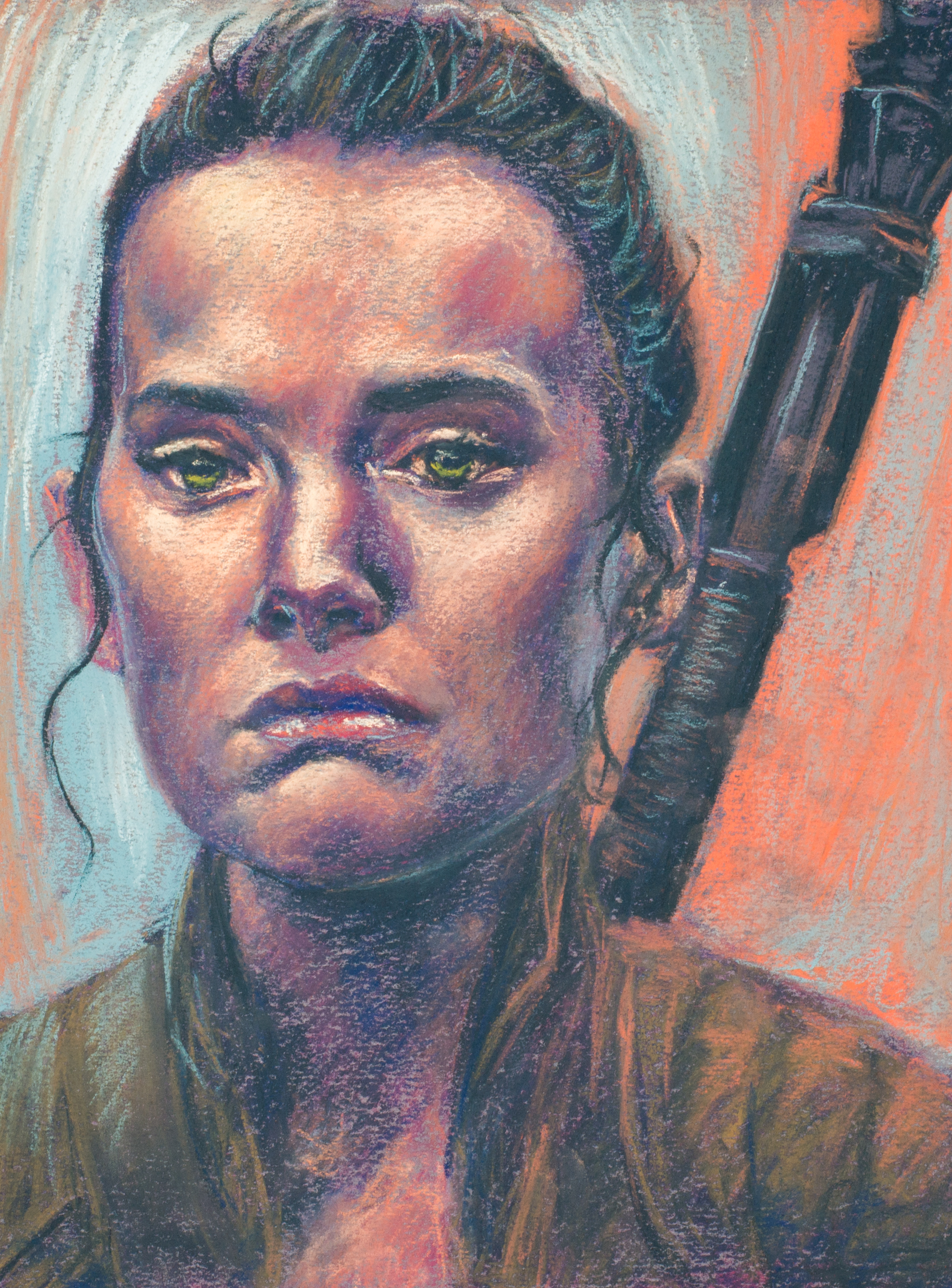 Rey (Star Wars the Force Awakens)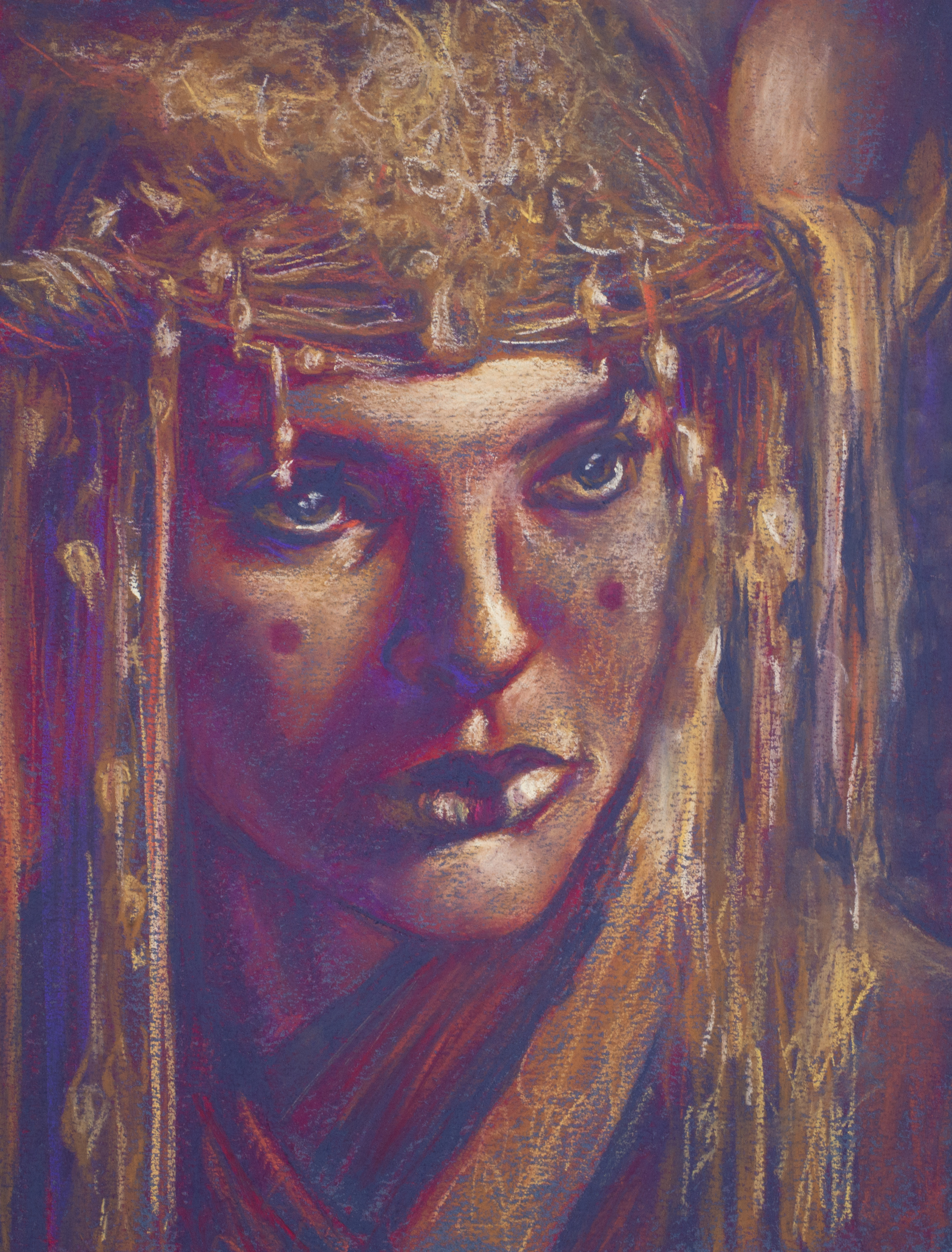 Queen Amidala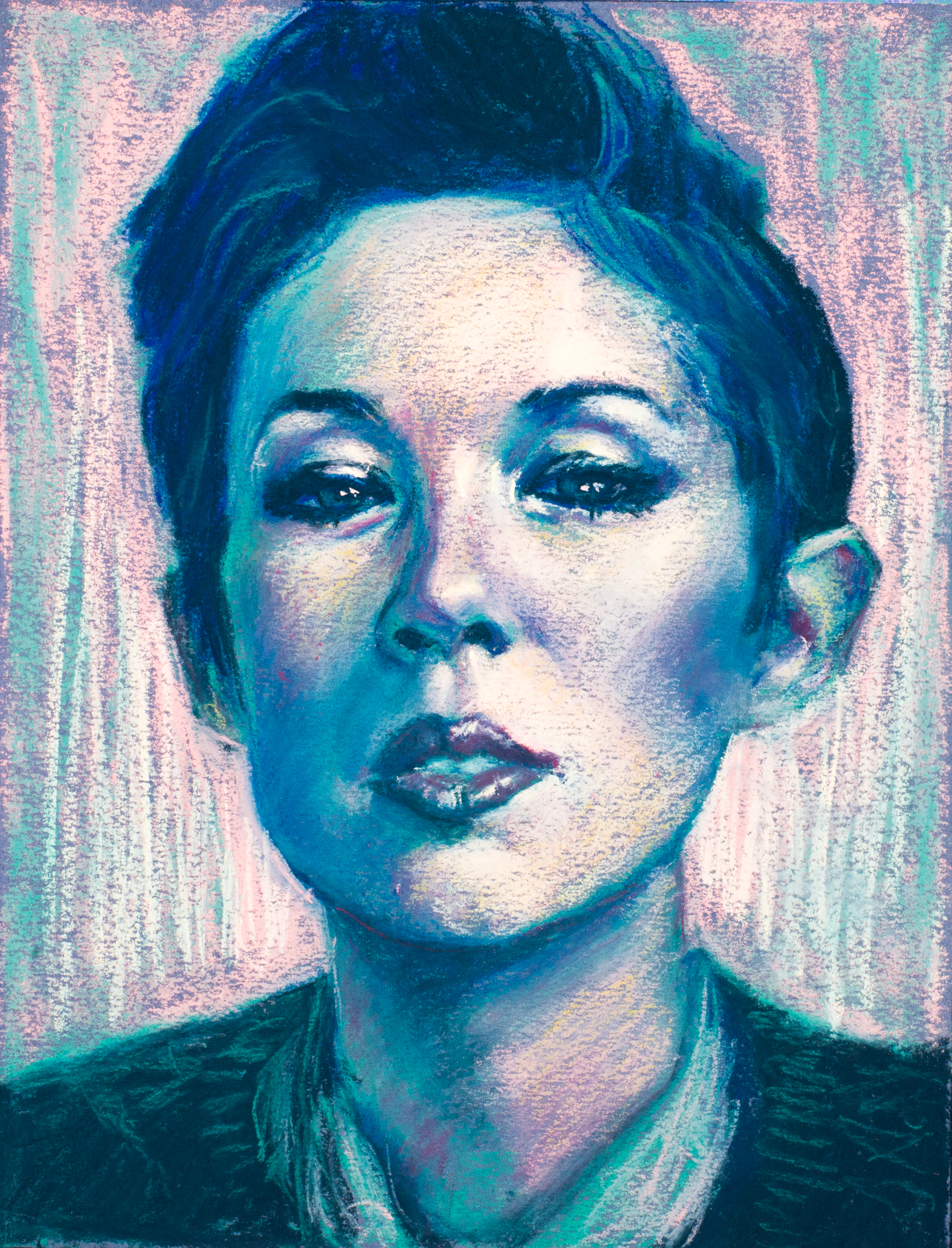 Kina Grannis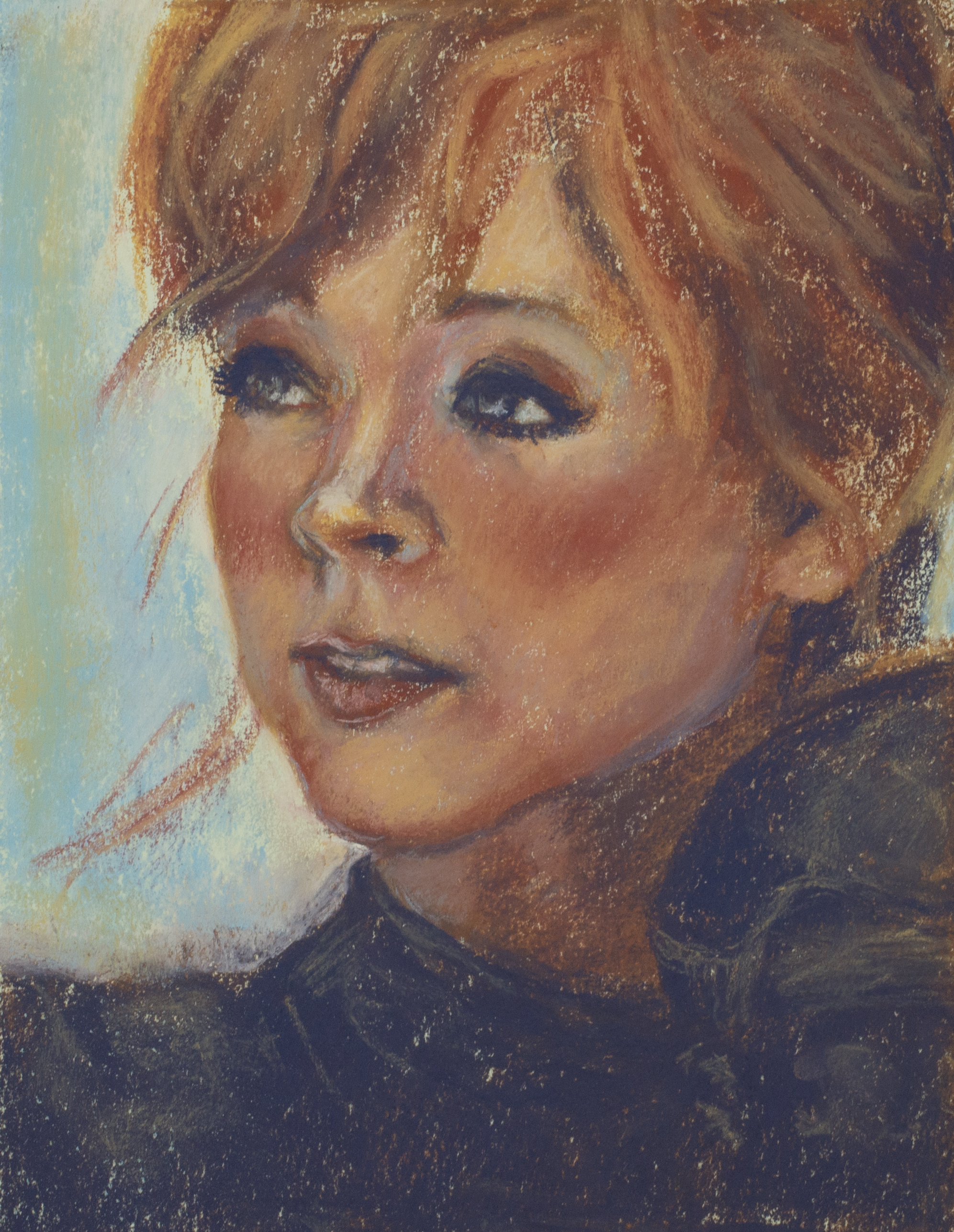 Lindsey Stirling
Lola Luz
Rihanna
Furiosa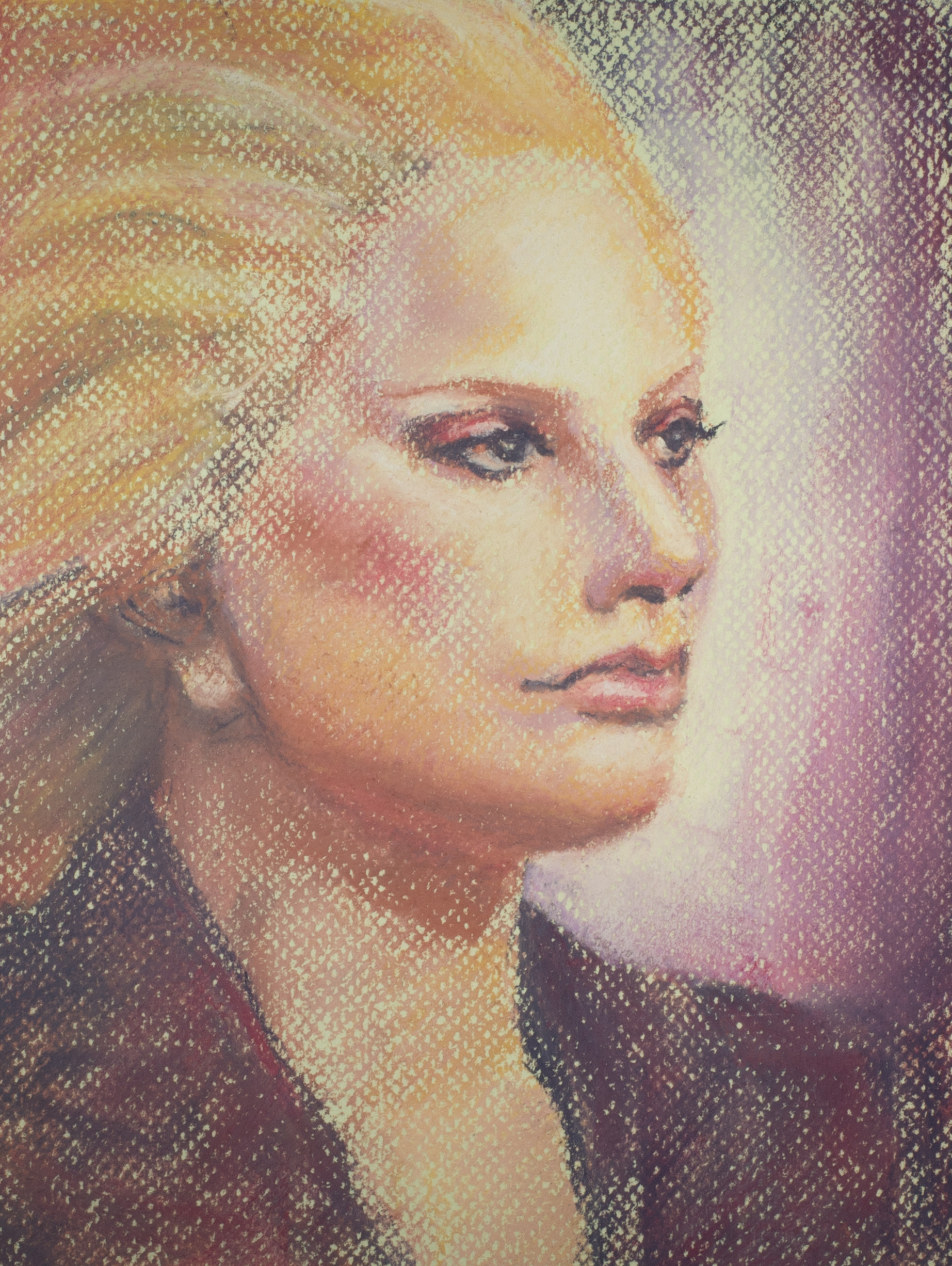 Lady Gaga
Devon Aoki in Pastel
Brandon Boyd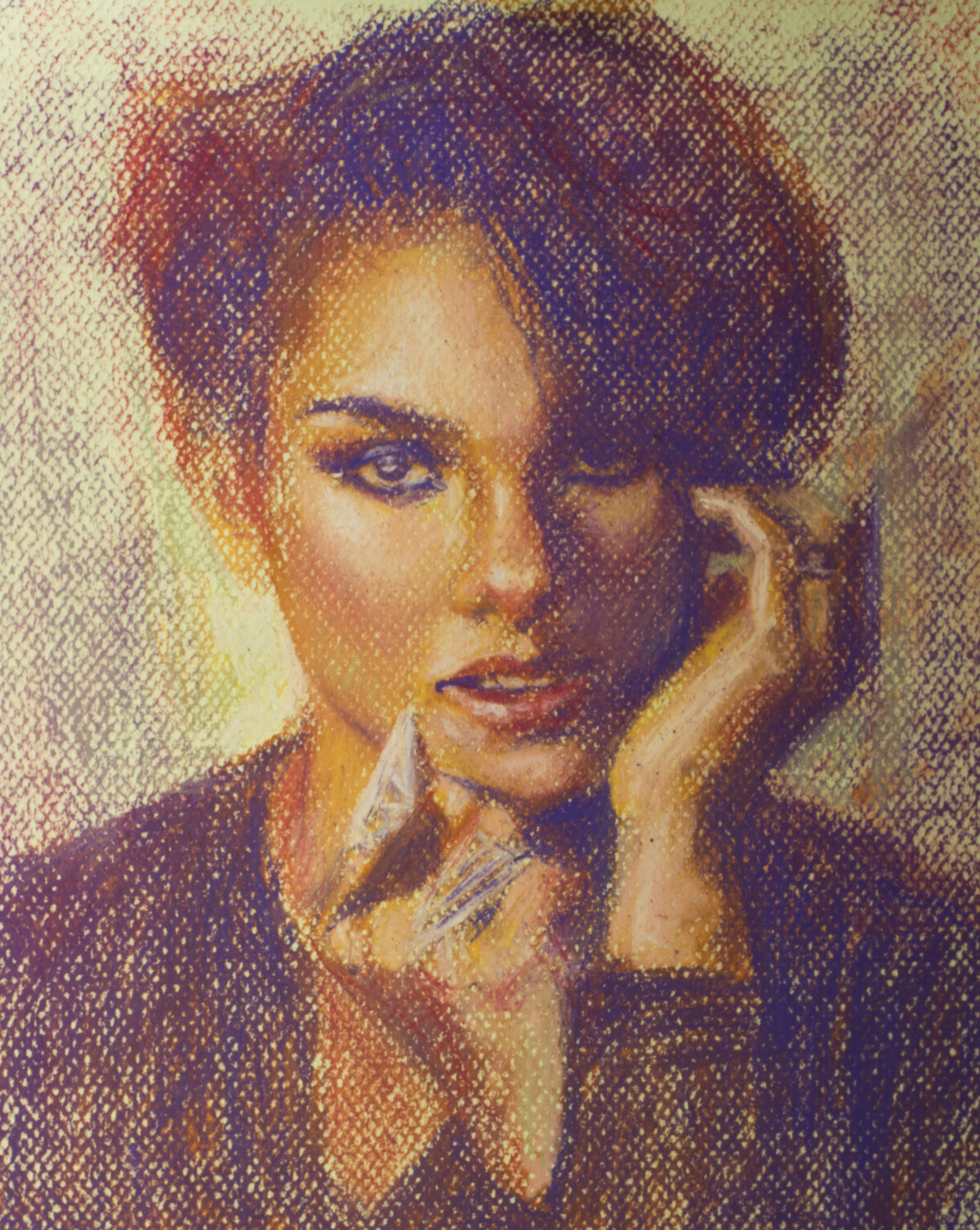 Alicia Keys
Daisy Ridley
Quorra in Pastel
Killswitch Queen in Pastel
Obi-wan Kenobi
Luke Skywalker
Avi Kaplan [Pentatonix]
Kevin Olusula [Pentatonix]
Kirstin Maldonado [Pentatonix]
Mitch Grassi [Pentatonix]
Scott Hoying [Pentatonix]
Ellen Ripley
General Leia Organa
Devon Aoki [2017]
Emma Watson
Dorothy Martin
Alicia Keys [2017]
Lzzy Hale
Lady Gaga [2017]
When I grow up, I want to be Lady Gaga
Yaremorti
Lady mystery always dresses in black
Eiserne Frau
Crossfit queen! Fitness Fitness Fitness!
Killswitch Queen [2017]
Hardworking bad-ass motorcycle mechanic and lady rider. Long live the queen!
Erika Sanada
Amazing sculptor expressing her feelings through her puppies, birds and rats
Sia
Songwriter of the soundtrack of my life
Charlie Puth
Taylor Momsen
Philip De Franco
Harley Quinn
Joker
Ellen Ripley
Will Shahan
Greg Saniatan
The one and only Slopsmcgee!
Sean Fujiyoshi
Derrick Dereleek
Derrick Dereleek, wildcard joker
Ryan Higa
Ryan Higa, boundless, infections dealer of happiness (and unpopular opinions) 
Darth Vader, Dark leader of the stars
The Dark leader of the stars
Han Solo
Han Solo, the famous pilot of the Millennium Falcon, infamous smuggler and smooth talker and former general of the Resistance.
Luke Skywalker
Luke Skywalker, from Farmboy to Legend
Poe Dameron
Poe Dameron, the dashing pilot of the Resistance.
Finn, First Order traitor
The traitor of the First Order.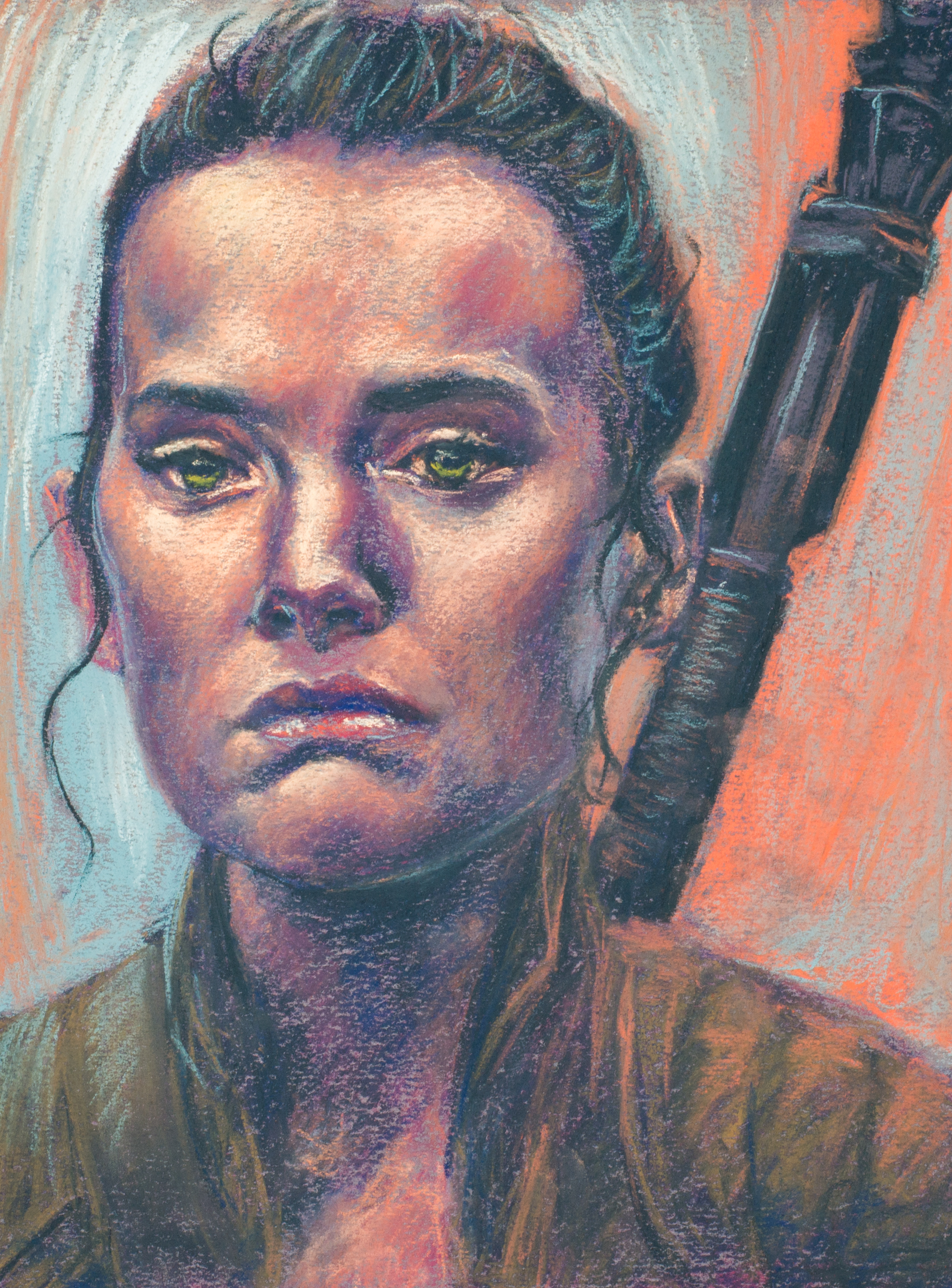 Rey (Star Wars the Force Awakens)
Rey, from scavenger to pilot to force-sensitive supergirl.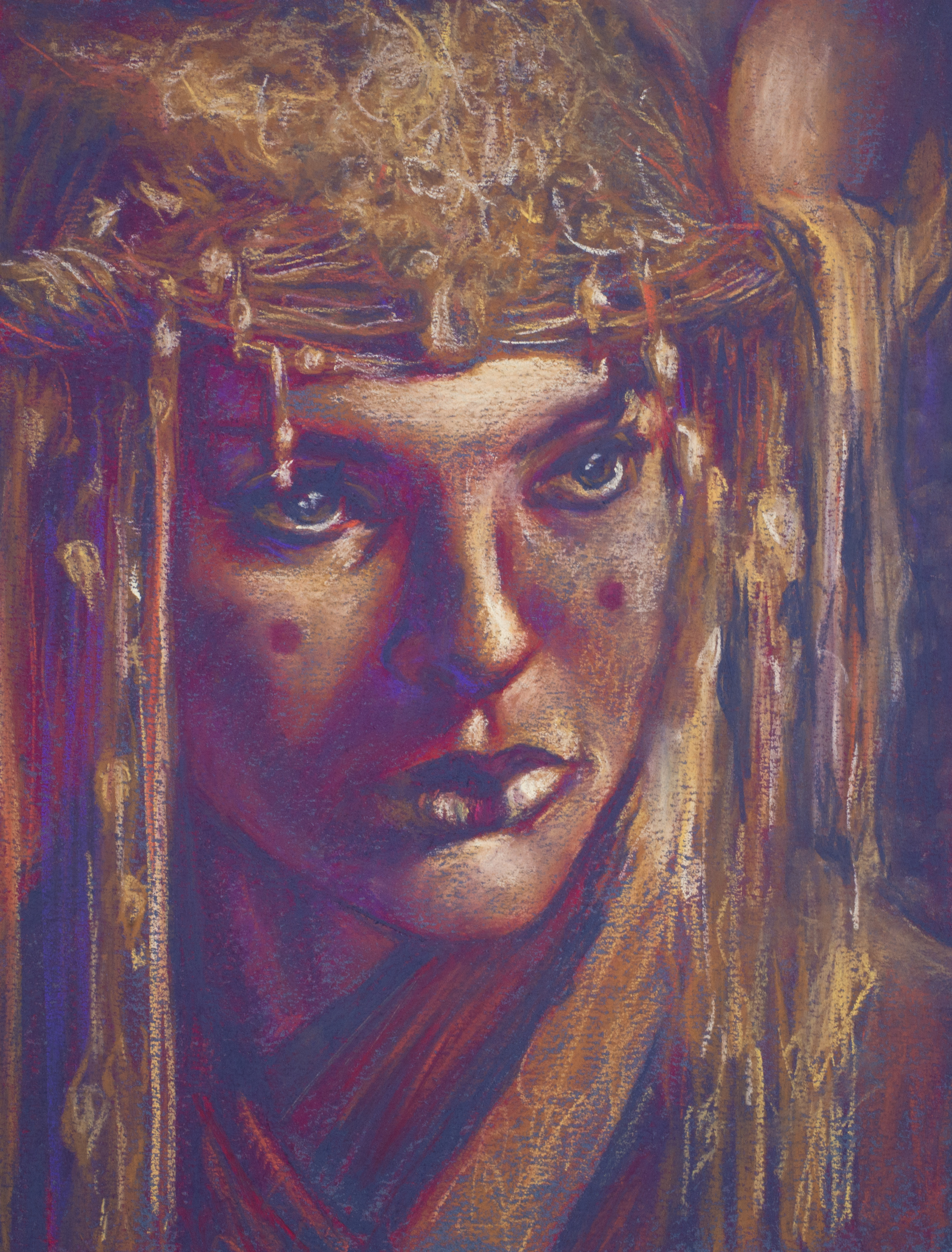 Queen Amidala
Queen Amidala, my introduction to Star Wars.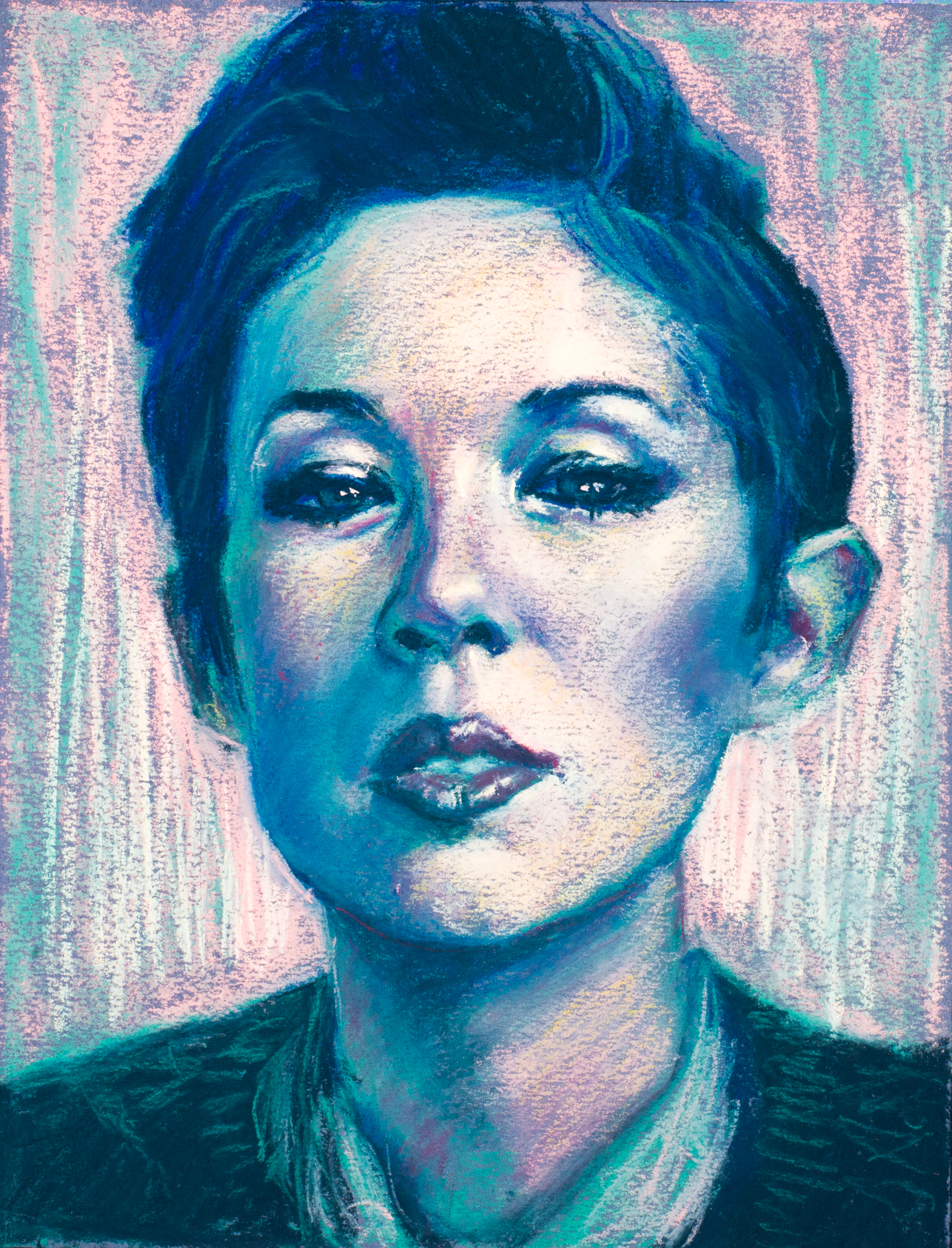 Kina Grannis
Kina Grannis, the heart-melting siren.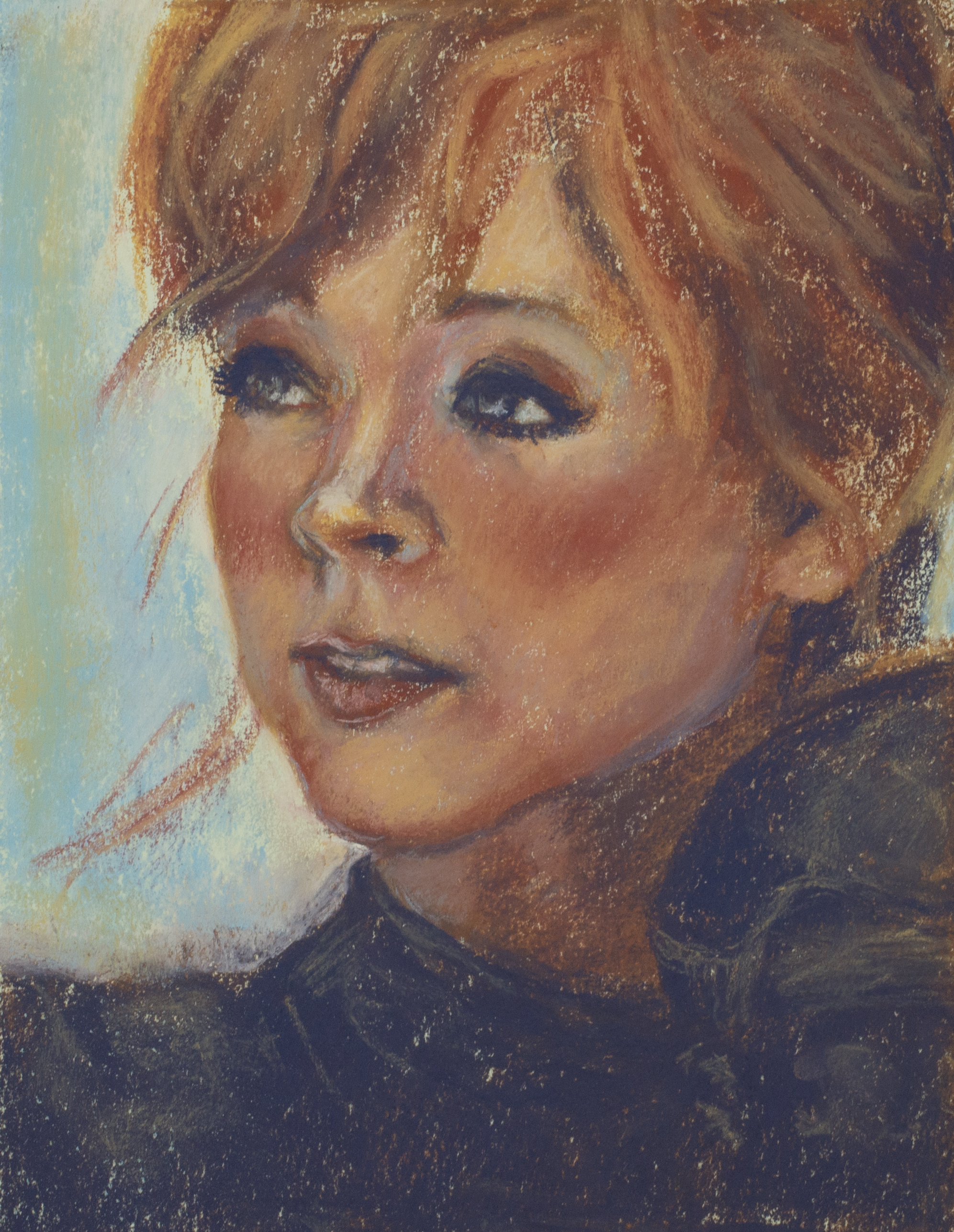 Lindsey Stirling
Violin Virtuoso Vixen
Lola Luz
Lola Luz in Pastel.
Rihanna
Rihanna made me Work Work Work Work Work~~~!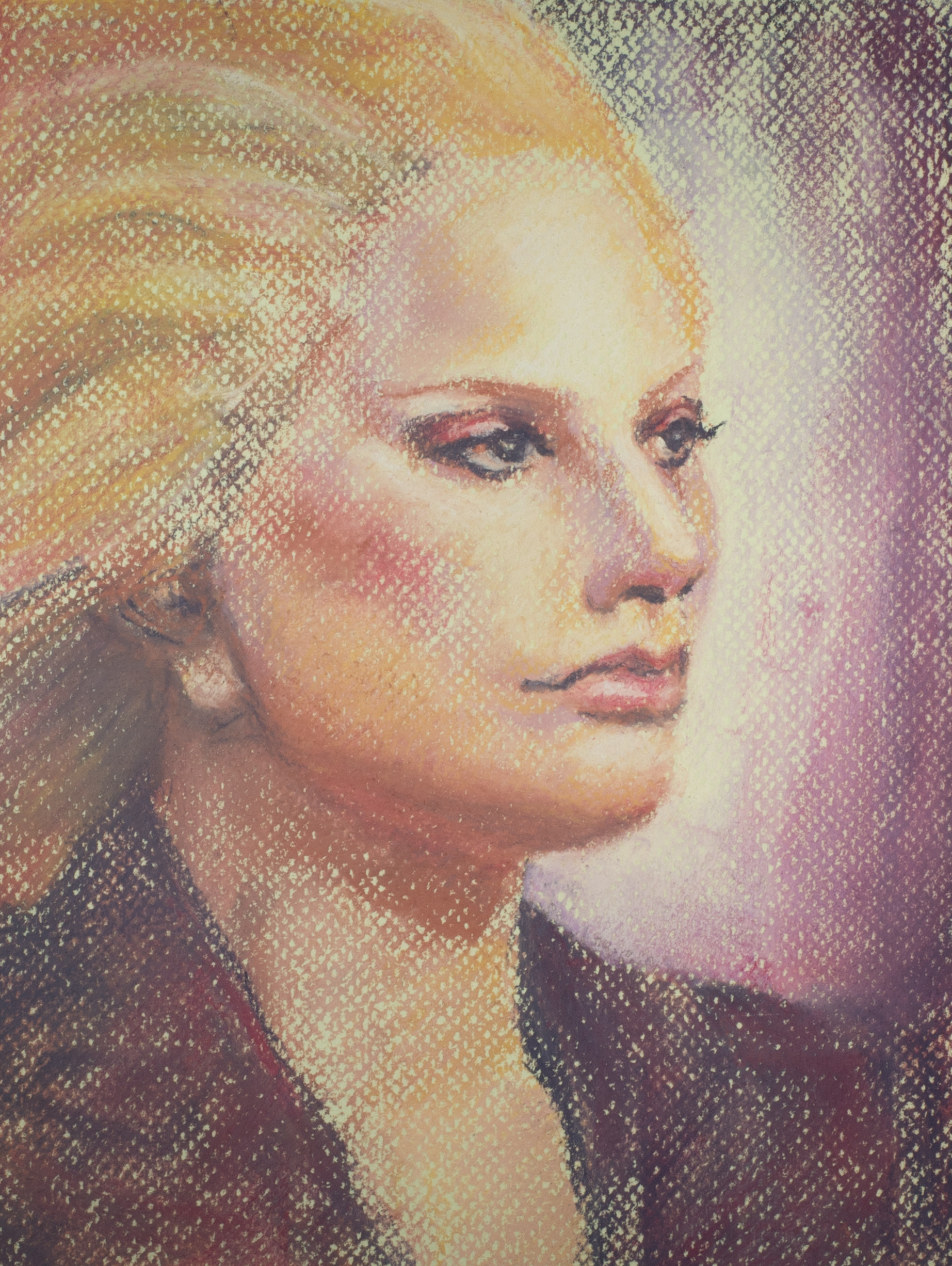 Lady Gaga
My first portrait of Lady Gaga. Definitely not going to be the last one.
Devon Aoki in Pastel
Devon Aoki is beautiful and bad-ass in her movies.
Brandon Boyd
My birthday tribute to an inspiring and electric artist.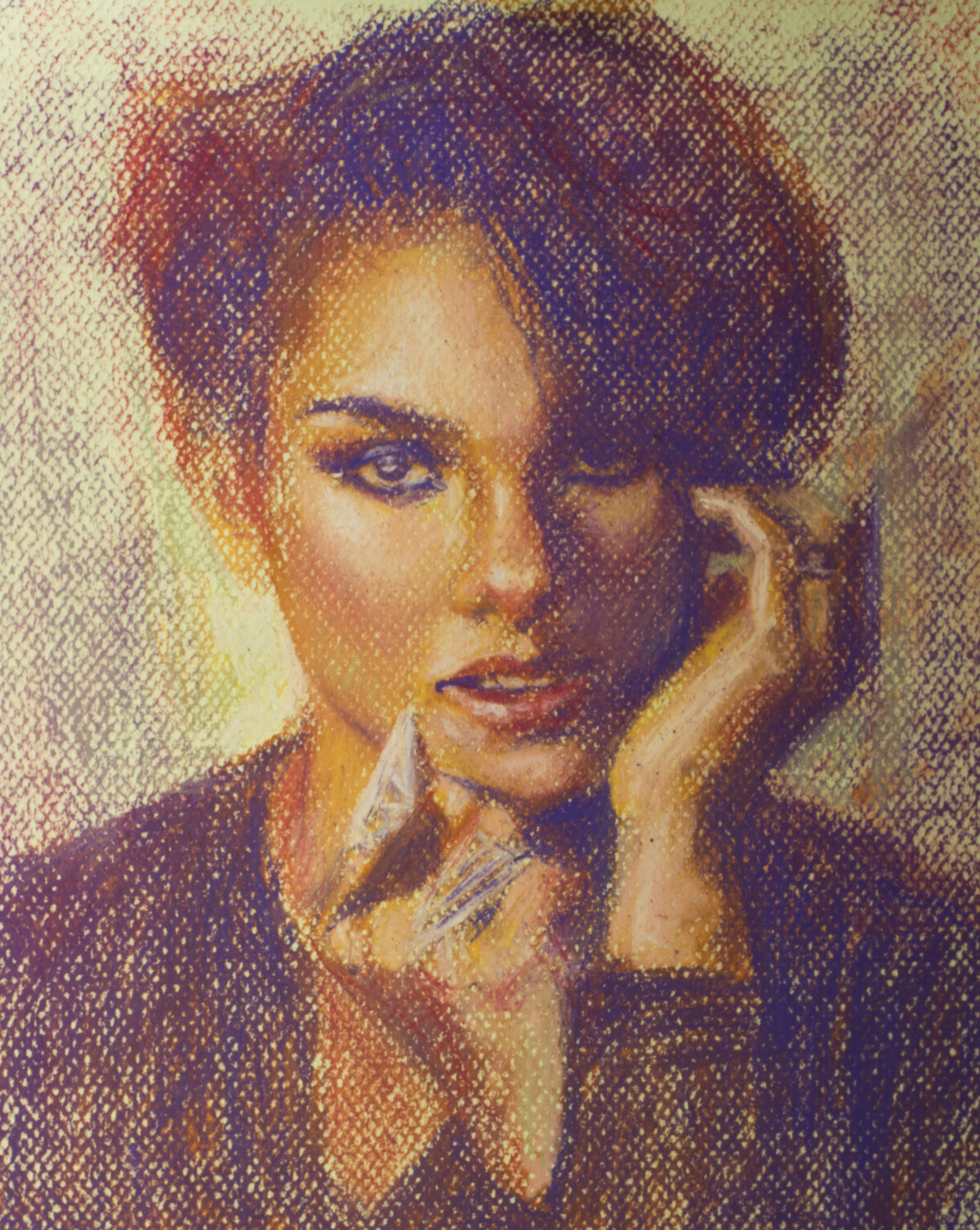 Alicia Keys
Alicia Keys in pastel. Almost like a look back on how much I've learned in drawing and painting.
Daisy Ridley
A portrait of Daisy Ridley, who played Rey in the recent Star Wars: Force Awakens.
Quorra in Pastel
A fan-art of Quorra (played by Olivia Wilde) from Tron: Legacy.
Killswitch Queen in Pastel
A tribute to the KillSwitch Queen.
1
2
3
4
5
6
7
8
9
10
11
12
13
14
15
16
17
18
19
20
21
22
23
24
25
26
27
28
29
30
31
32
33
34
35
36
37
38
39
40
41
42
43
44
45
46
47
48
49
50
51
52
53
54
55
·
·
·
·
·
·
·
·
·
·
·
·
·
·
·
·
·
·
·
·
·
·
·
·
·
·
·
·
·
·
·
·
·
·
·
·
·
·
·
·
·
·
·
·
·
·
·
·
·
·
·
·
·
·
·